Vermont Swings is an enthusiastic community of swing dancers focusing on Lindy Hop and its related dances. We create and promote opportunities to dance together socially and non-competitively, motivated by our love of swing dance, music and a desire to share and teach swing dance. Tuesdays: lessons and social dance, 6:30pm – 9pm, and once a month on the second Saturday. Times for Saturday dances vary, please see their event page for more detail.
Visit them on the web or on their Facebook page.
Jeh Kulu Dance and Drum Theater comprises master artists from Guinea and Senegal, West Africa, and American artists, all of whom are passionate about the traditional rhythms and dances from throughout West Africa. Come dance and drum with us!

We host weekly community dance classes with live drumming. All levels and drop-ins welcome! $20 per class or $100 for a 6 class card. Email jehkulu@yahoo.com. Thursdays: 6pm- 7:30pm, Saturdays: 10:30am-12pm
802 Westie Collective is a dance organization created and run by its members. We specialize in West Coast Swing, offering weekly social dancing, lessons, and an enthusiastic community.
We love West Coast Swing because it is a versatile partner dance that can be danced to nearly any genre of music. Dancing West Coast Swing is an opportunity to connect with the music and with other people. We are a new organization in the midst of forming as a community-led nonprofit (including a formal mission and vision!).
Check out announcements for details about our current classes and dances! Wednesday: lessons and social dance, 7pm – 9pm, and a dance on the first Saturday night of each month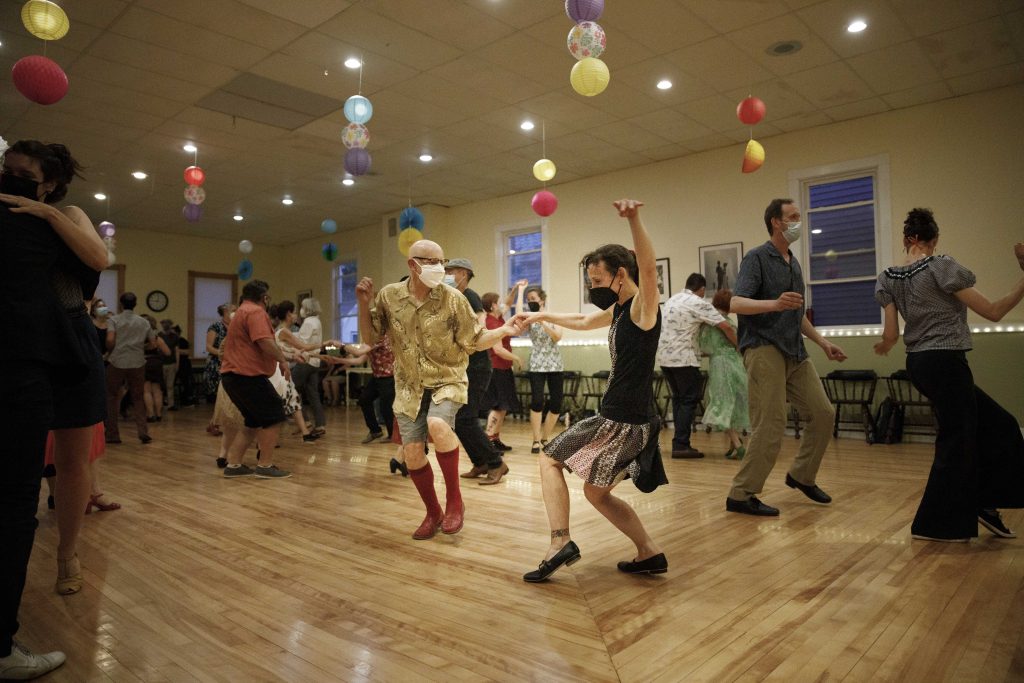 Burlington Country Dancers
Burlington Country Dancers (BCD) is the group that supports English Country Dancing in the Burlington, VT area.
Visit them on the web.
Salsa dancing and lessons in Burlington, VT
Visit their web site.
USA Dance – Ballroom styles, instruction and social dancing.
Visit them on their Facebook page.